Step Three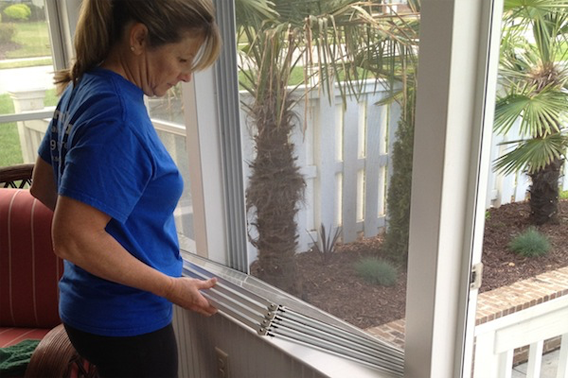 Use a chair to rest the windows on when they are tipped out. To do this, release the slide latches of the front panel and tip the top of the panel toward you, resting it on the chair (bottom of panel stays in track). Repeat with each remaining panel.
Step Four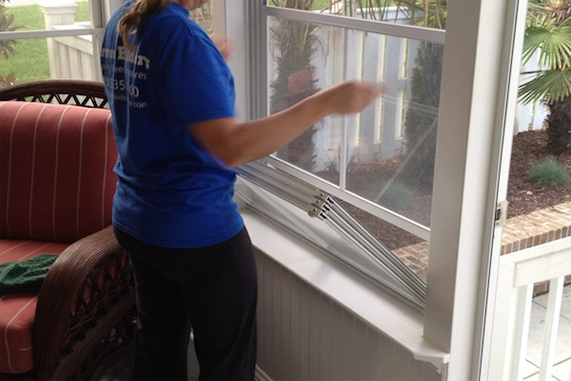 Rinse with clear water first. Using a soft cloth and Woolite® or Murphy Oil Soap® and water, clean face-up portion of the top panel (outside of the top panel). Spots from hard water mineral deposits from a sprinkler can be removed with a mixture of warm water and Woolite or Murphy Oil Soap (one cap-full to one gallon water). After cleaning, using Murphy Oil Soap will also help rejuvenate the look of the vinyl.
NOTE: For best results, we recommend a final cleaning with a moderate amount of our Vinyl Cleaner available from your PGT distributor. It will prolong the life of your Eze-Breeze Sliding Panels and reduce static electric charges that attract dust.